with AltroFood and vegan almond mayonnaise
(for about 50 mini burgers of 40 grams)
Ingredients
700 g of AltroFood Plant Burger Pro Mix
1400 of water
200 g of seed oilsalt to taste
For the vegan mayonnaise

200 g of natural almond drink
260 g of corn oil
60 g of extra virgin olive oil
20 g of lemon juice
4 g of salt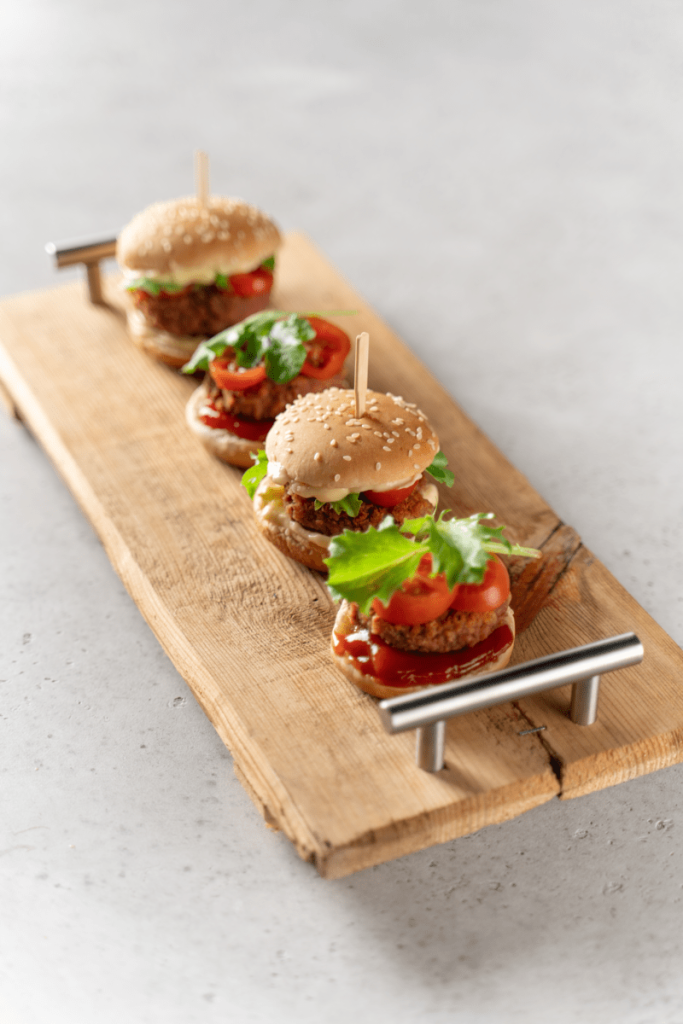 Combine the AltroFood Plant Burger Pro Mix with the water, salt and oil in a bowl and mix well; then form the mini burgers and put them in the blast chiller or freeze.
For baking, place the burgers on a lined baking tray, brush with extra virgin olive oil and bake at 170°C with 10% steam for about 10/15 minutes.
For the vegan mayonnaise: Blend all the ingredients for a few seconds until they have a thick, stable, and fluffy consistency. Allow to rest in the fridge for at least 1 hour before serving.
Top the miniburgers as desired with tomato, salad and mayonnaise or ketchup.