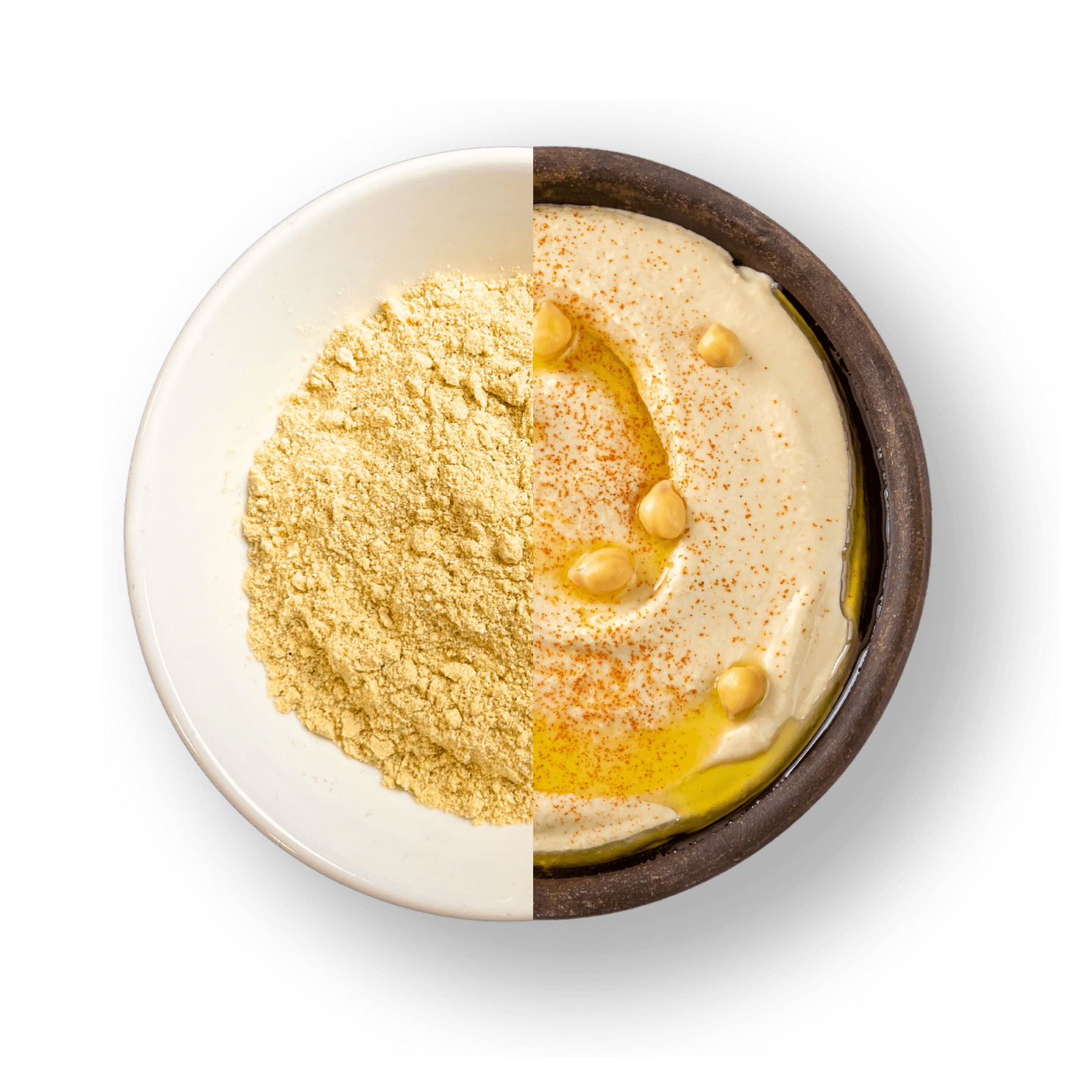 Semi-finished product for the preparation of vegetable hummus
AltroFood's vegetable hummus are quick and easy to prepare and without the main allergen: sesame. 
A range of hummus without sesame, with refined and characterising flavours, excellent for aperitifs, catering and finger food.
Stored in a sealed bag at room temperature, expiry date 24 months.
Gluten- and lactose-free.
Hummus Original Mix

Hummus Pumpkin & Amaretto Mix

Hummus Pesto Mix

Hummus Ginger & Lemon Mix

Hummus Sicily Blend Mix (Citrus & Spicy)
Just add water and oil and it's immediately ready!