with beetroot ketchup sauce
(for about 100 meatballs of 20 grams)
Ingredients for the meatballs
700 g of AltroFood Plant Burger Pro Mix
1400 g of water
200 g of seed oil
nutmeg to taste
black pepper to taste
salt to taste
oil for frying 
For the beetroot ketchup
250 g of cooked beetroot
30 g of brown sugar or agave syrup 
25 g of apple vinegar
200 g of water
1/2 teaspoon of corn starch
salt to taste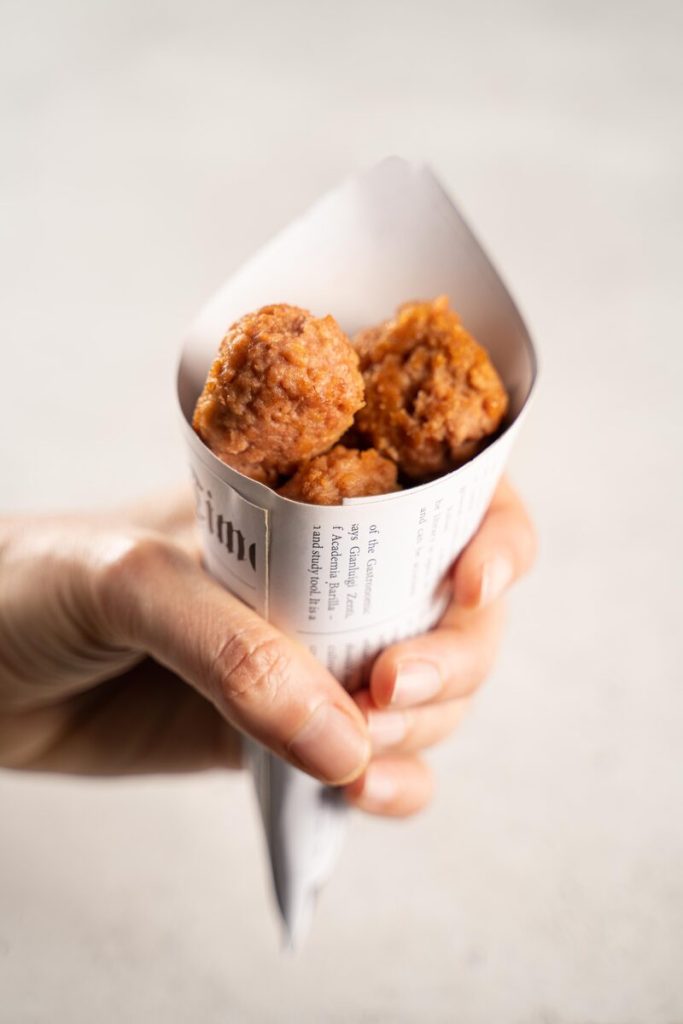 Combine AltroFood Plant Burger Pro Mix with water, salt, pepper, nutmeg and oil in a bowl and mix well; then form into patties and put in the blast chiller or freeze.
Fry in a deep fryer for about 10 minutes at 180 °C.
For baking, place them on a lined baking tray, brush with extra virgin olive oil and bake at 170 °C with 10% steam for the first 8/10 minutes and then finish cooking for a further 2 minutes with 100% steam extraction.
For the ketchup: blend the beetroot with all the ingredients until very smooth.
Place in a saucepan and cook until the sauce has reduced.
Allow to cool and pour into a bottle. Store in the refrigerator.